Team Leader: Amex Merchants
Job Title
Team Leader: Amex and Visa Master Card Acceptance
Job Purpose
We are looking for Team Leader: Amex and Visa Master Card Acceptance to grow the Amex book and lead a team of Sales Consultant. To achieve team results thus contributing to achieving the banks strategic objectives, financial results and market share.
Job Responsibilities
Ensure that advice provided and recommendations made are appropriate to identified client needs and risk profile.
Measure client satisfaction. Improve service, gathering feedback from clients and other stakeholders and taking corrective based on feedback received.
Build collaboration with internal stakeholders.
Build relationships with all relevant stakeholders, including product providers both internal and external.
Ensure that product knowledge for self and planners is current.
Ensure transformational target are met.
Contribute to a culture of transformation by participating in Nedbank culture building initiatives, business strategy, and CSI.
Participate in the development and implement action plans to address issues raised in culture surveys to improve results.
Create a client service culture. Achieve operational excellence.
Encourage team to generate innovative ideas and share knowledge.
Manage performance of staff by implementing performance agreements and ensuring a clear vision.
Mentor and coach staff on identified performance gaps.
Motivate staff to perform and contribute to the success of the business by creating environment of teamwork through participation in decision-making processes.
Stay abreast in field of expertise and deliver on the expectations from stakeholders by identifying current and future training and development needs.
Contribute to team effectiveness by following the recruitment process when recruiting talent.
Maintain a high performing team and ensure an environment for optimal performance is created through career conversations, using the talent grid principles and developing talent retention programmes.
Embrace the Nedbank vision and values by leading by example. Manage the onboarding process of new employees.
Set stretch targets for team members for all identified business goals in line with organisation targets. Support each team member to develop plans.
Ensure that plans are implemented and financial targets, including gross commission, are met.
Take corrective actions to ensure that targets are achieved and quality standards are met.
Control costs by reacting to identified exceptions in expenditure.
Control product offerings in line with bank strategy.
Ensure that all services delivered are compliant with both Group standards and national legislative requirements.
Support performance and compliance to all sales processes and procedures.
Ensure that all organisation projects, processes and systems are delivered timeously.
Support efficiency and effectiveness in the business and the team.
Ensure that advice provided and recommendations made to clients by planners comply with bank and financial services regulations and with Treating clients Fairly requirements.
Ensure compliance with all bank and regulatory requirements.
Ensure that planners are paid by monitoring gross commission.
Essential Qualifications - NQF Level
Matric / Grade 12 / National Senior Certificate
Advanced Diplomas/National 1st Degrees
Preferred Qualification
Degree/Diploma in Sales and Markeking will be adventagious
Minimum Experience Level
Minimum 2 years managing a sales team, with exposure to the range of experience identified above.
Behavioural Competencies
Building Partnerships
Communication
Customer Focus
Decision Making
Building the Sales Team
Driving for Results
Aligning and Executing Sales Strategy
Technical / Professional Knowledge
Business administration and management
Client service principles
Communication Strategies
Financial Accounting Principles
Governance, Risk and Controls
Nedbank policies and procedures
Nedbank systems
Nedbank vision and strategy
Management information and reporting principles, tools and mechanisms
Financial products and services, Nedbank and external providers
Type of Exposure
Conducting performance appraisal interviews
Conducting performance feedback meetings
Implementing a strategic plan
Checking performance data to measure employee performance
Investigating and reviewing processes to improve client satisfaction
Assuming a key leadership role
Providing constructive feedback to employees
Building constructive relationships with internal and external stakeholders.
Managing conflict
Managing processes according to deadlines and service standards
Talent Acquisition Consultant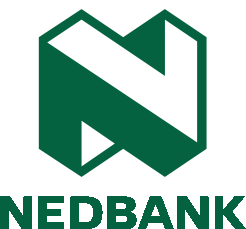 ---------------------------------------------------------------------------------------
Please contact the Nedbank Recruiting Team at +27 860 555 566
Apply now »