Location: Cape Town or Johannesburg
About Nedgroup Investments
Nedgroup Investments is an award-winning global investment business with a growing presence in Africa and Europe. Nedgroup Investments offers a wide range of investment solutions for retail and institutional investors. Nedgroup Investments is a division of Nedbank Group Ltd, leveraging the investment and financial expertise of one of South Africa's largest financial services groups. The Nedgroup Investments Best of Breed™ philosophy sees us partner with select fund managers who we believe are able to provide consistent long-term outperformance for our clients. These fund managers are experts in their field of specialisation and we tend to partner with them for long periods of time giving them sufficient opportunity to deliver on their mandate objectives. We obsess about long-term performance and our top priority is to deliver a superior investment experience for our clients.
Job Purpose
We are looking for a client-centric Senior Sales Specialist  to join the Sales team. The core purpose of this role is to develop and drive key account sales strategy, with a specific focus on clients that require an institutional service model and product specialists. This role would report into the Head of Sales.
Job Responsibilities
Manage Client Relationships: 

Establish and Maintain value add, professional business relationships with appropriate target market. Proactively engage with all target markets.

Driving new business "inflows" nationally: 

Identify new clients, maintaining relationships with existing clients, understanding client's needs to ensure that products/solutions can be appropriately marketed.

Having the necessary and correct information at point of sales (sales tools - quants information or any other sales aids which are instrumental in securing the deal): visit, establish contact;

Negotiating appropriate fees with clients and being sensitive to clients cost infrastructure as well as Nedgroup Investments margins.

Sales management: In-depth knowledge of the funds as well as the manager who manages the funds,

Produce reports (monthly) to monitor institutional inflows relative to target,

Feedback on competitor analysis and future trends,

Managing ¨Outflows¨- Asset retention:

Implement strategy to protect book through knowing clients and sourcing alternate products; Ad hoc presentations; Liaise with product team;

Monitor large outflow report daily for possible trends;

Client communication either telephonic or presentation with help of Fund Managers.
Cost Management:

Contain costs within budgets; 

Organise functions within budget;

Monitor marketing support budget; Manage budget to run a profitable channel

Handling Sales Admin/ Operations:

Planning: meetings, activities, reports deadlines; Operations: ensure all processes and procedures are adhered to. Getting involved with client query to ensure speedy resolution, Facilitating resolution of outstanding client issues on an adhoc basis.
Minimum Experience Level
5 or more years in the Asset Management industry 
Key skills:
Relationship management
Negotiation 
Business Development
Essential Qualifications - NQF Level
Matric / Grade 12 / National Senior Certificate
Advanced Diplomas/National 1st Degrees
Preferred Qualification
Relevant  industry specific qualification in Finance/Investments or Sales, Fais qualification, Regulatory Examination 1.
Chartered Financial Analyst (CFA)
Declaration
 Preference will be given to candidates from the underrepresented groups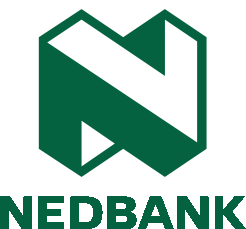 ---------------------------------------------------------------------------------------
Please contact the Nedbank Recruiting Team at +27 860 555 566
Apply now »