At Nedgroup Investments, a division of Nedbank, we hand pick independent managers in each fund category and partner with them to offer a range of expertly managed funds across all asset classes. This independence allows us to always put our investors first and to meet a full spectrum of investment and savings needs.
We are on the hunt for an exceptional individual to join our Legal, Risk and Compliance team as a Senior Legal Advisor to provide proactive professional legal advice and risk management services to internal clients to mitigate the legal risk of the business.
Job Family
Risk, Audit and Compliance
Leadership Pipeline
Manage Self: Professional
Job Purpose
To provide proactive professional legal advice and risk management services to internal clients to mitigate the banks legal risk.
Job Responsibilities
•Non-negotiable: CISCA Knowledge and implementation
•Good understanding of vehicle knowledge e.g. Long Term insurance Act, Pension Fund Act, Income Tax Act, FAIS, FICA, POPIA, FATCA
•Achieve goals and objectives by understanding and embracing the Nedbank vision and demonstrate the Nedbank values through interaction with team and stakeholders.
•Improve personal capability and stay abreast of developments in field of expertise by identifying training courses and career progression opportunities for self with input from management.
•Support personal growth and enable effectiveness in performance of roles and responsibilities by ensuring all learning activities are completed; experience gained and certifications obtained within specified time frames.
•Maintain knowledge management; and improve team success by sharing knowledge with team and stakeholders.
•Contribute to a culture conducive to the achievement of transformation goals by participating in Nedbank Culture building initiatives.
•Achieve key business strategies by participating and supporting corporate social responsibility initiatives.
•Add value to Nedbank by identifying and recommending opportunities to enhance processes; systems and policies and support implementation of new processes; policies and systems.
•Deliver on risk and compliance related projects by tracking progress and ensuring completion within specified time frames.
•Mitigate risk and minimize losses by identifying risk factors linked to non adherence to project timelines and recommended changes and courses of action.
•Improve business efficiency and minimize compliance risk by conducting gap analysis of business processes; and by scrutinising relevant monthly reports.
•Ensure delivery on projects by planning individual activities according to business needs and monitoring actions.
•Minimize overall business risks by engaging and obtaining stakeholders' view of where risks exists.
•Make an informed recommendation to stakeholders by evaluating identified risks and by conducting observations; analysing data and interviewing relevant parties.
•Foster good relationships and promote business understanding by engaging in effective communication with stakeholders.
•Monitor relevant legislative compliance status by receiving electronic feedback from Business Information Systems and communicating with the branches regarding actions to be taken.
•Ensure full understanding of changes on relevant legislative issues by conducting ad hoc training.
•Ensure that the recommended actions are taken by participating in external audit process and subsequently follow ups with relevant stakeholders.
Essential Qualifications - NQF Level
Professional Qualifications/Honour's Degree
Preferred Qualification
Bachelor of Laws (LL.B) Post Graduate Degree , Advanced Diplomas/National 1st Degrees
Type of Exposure
Coaching and mentoring others
Identifying business risks
Making legal decisions
Assessing legal compliance
Drafting legal agreements; opinions; letters
Managing legal risks
Networking and building relationships
Establishing and maintaining collaborative relationships with peers / managers
Minimum Experience Level
5 - 7 years experience as legal advisor
Technical / Professional Knowledge
Banking knowledge
Business Acumen
Business principles
Diversity management
Governance, Risk and Controls
Legal Risk and practice management
Nedbank culture and values
Nedbank vision and strategy
Regulatory, Legal and Economics Principles
Research and development
Stakeholder management
Business writing skills
Management information and reporting principles, tools and mechanisms
Behavioural Competencies
Communication
Continuous Learning
Decision Making
Innovation
Managing Work
Technical/Professional Knowledge and Skills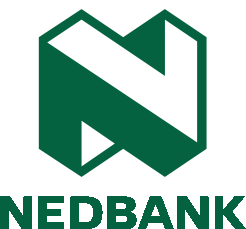 ---------------------------------------------------------------------------------------
Please contact the Nedbank Recruiting Team at +27 860 555 566
Apply now »