Regional Security Manager
Requisition Details & Talent Acquisition Contact
REQ 110406 - Busi Radebe
Closing Date - 21 June 2021
Job Family
Risk, Audit and Compliance
Career Stream
Protection Services
Leadership Pipeline
Manage Self: Professional
Job Purpose
To provide advice and consult on creating a safe and secure business environment for relevant business areas and clients across Nedbank; in order to mitigate risk.
Job Responsibilities
Achieve business strategy, objectives and values, reviewing Nedbank strategy and Business Unit Plan.
Improve competence and stay abreast of developments in field by identifying training courses for professional and personal development.
Ensure upskilling and corrective action takes place.
Improve the functioning of stakeholders' businesses.
Communicate crime trends with internal and external stakeholders.
Provide a safer environment for staff, clients , organisation and build trusting relationships by recommending and implementing necessary security measures.
Ensure that service providers understand and adhere to Nedbank's security policies and procedures.
Contribute to a culture of transformation by participating in Nedbank culture building initiatives, business strategy, and CSI.
Identify opportunities to improve or enhance business processes and methodologies.
Ensure business continuity and minimise risks.
Minimise unnecessary spending.
Ensure accuracy when approving payment.
Obtain relevant information such as floor plans, for branch and ATM projects, and ensure project compliance in line with Nedbank's policies.
Ensure optimised safety and security by analysing relevant documentation and annotating security requirements on floor plans.
Ensure pricing is in line with Nedbank's prescribed pricing structure.
Analyse relevant documentation and annotate security requirements on floor plans.
Maintain collaborative relationships and establish project timelines.
Establish installation timelines to meet project deliverables.
Comply with project timelines and take corrective action when required.
Ensure security specifications are met.
Recommend corrective action, and ensure the safety of staff, clients and assets.
Mitigate risk and escalate any procedural and policy shortfalls to the relevant role.
Mitigate risk and monitor that the occupational health and safety checks are conducted.
Create awareness and provide feedback during post mortem meetings for corrective action to be taken.
Meet business needs by managing video footage request process.
Monitor security and intelligence information.
Keep abreast of current and future developments.
Essential Qualifications - NQF Level
Advanced Diplomas/National 1st Degrees
Preferred Qualification
National Diploma: Security Risk Management , Advanced Diplomas/National 1st Degrees
Preferred Certifications
Physical Security Intermediary Registering Authority (PSIRA) as Grade "A" Security Practitioners
Type of Exposure
Conducting root cause analysis
Analysing situations or data that require an in depth evaluation of multiple factors
Developing ways to minimize risks
Drafting reports
Managing conflict situations
Influencing stakeholders to obtain buy-in for concepts and ideas
Identifying fraud trends
Communicating complex information
Answering customer questions
Managing multiple projects
Interacting with various levels of management
Analysing and interpreting qualitative and quantitative data
Building and maintaining effective relationships
Interacting with diverse people
Minimum Experience Level
5 years security and safety environment experience
Technical / Professional Knowledge
Cluster specific operations
Industry trends
Principles of project management
Relevant regulatory knowledge
Relevant software and systems knowledge
Risk management process and frameworks
Business writing skills
Mltiple technologies knowledge
Behavioural Competencies
Earning Trust
Stress Tolerance
Work Standards
Managing Work
Driving Successful Customer Engagements
Technical/Professional Knowledge and Skills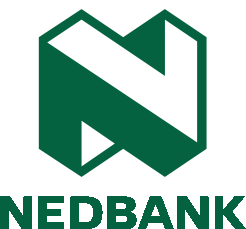 ---------------------------------------------------------------------------------------
Please contact the Nedbank Recruiting Team at +27 860 555 566
Apply now »