Product Owner: Automation

Location: Cape Town - V&A Waterfront
About Nedgroup Investments
Nedgroup Investments is an award-winning global investment business with a growing presence in Africa and Europe. Nedgroup Investments offers a wide range of investment solutions for retail and institutional investors. Nedgroup Investments is a division of Nedbank Group Ltd, leveraging the investment and financial expertise of one of South Africa's largest financial services groups. The Nedgroup Investments Best of Breed™ philosophy sees us partner with select fund managers who we believe are able to provide consistent long-term outperformance for our clients. These fund managers are experts in their field of specialisation and we tend to partner with them for long periods of time giving them sufficient opportunity to deliver on their mandate objectives. We obsess about long-term performance and our top priority is to deliver a superior investment experience for our clients.
Job Purpose
We are looking for a dynamic and agile Product Owner with deep technical integration skills and understanding of optimisation through refinement of processes using technology:
This product owner will join a vibrant Information Systems Team in Cape Town and report directly to the Head of Information Systems, working closely with leadership to execute on strategy.  The core purpose of the role is to create internal and external product vision and lead product management from scratch. Furthermore, to have a good understanding of integration aspects to in turn integrate products between divisions within the bank. The successful candidate will be responsible for developing and positioning strategy while working with stakeholders and cross divisional teams throughout the process is responsible for setting, prioritizing, and evaluating the work generated by a Scrum team in order to ensure impeccable features and functionality of the product. Serve the end-user, customer or stakeholders of the product and act as a bridge between client and business unit.
Job Responsibilities
Drive the business area by identifying and executing on opportunities.

Ensure success of high risk or strategic projects.

Create and maintain an operating plan (business roadmap) for achieving the strategic vision and operating platform, while delivering on expected business results.

Identify and prioritize business initiatives and produce feasibility studies, cost-benefits and business case documents justifying the investment required.

Obtain buy-in for developing new and/or enhanced processes that will improve the functioning of stakeholders' businesses.

Work with Head of Information Systems and Architecture to ensure sound integration patterns are adhered to and implemented to group standard

Manage the scope and move through iterations

Assist the Scrum Master to organise Sprint Review Meetings.

Take lead of scrum teams as the Product Owner
Prioritize processes and activities

Participate in the promotion plan development.

Provide vision and direction to the Agile development team and stakeholders throughout the project and create requirements

Research and analyse market, the users, and the roadmap for the product

Follow competitors and the industry and keep track of industry trends

Support the achievement of the  business strategy, objectives and values
.
Lead the planning product release plans and set expectation for delivery of new functionalities

Build and follow strategic roadmap

Provide insights into the user test cases and arrange product testing groups

Define feature acceptance criteria and test cases

Track progress in a running system, proven to work by passing repeatable tests.

Drive product launch

Build and maintain product awareness on all levels among product teams

Incorporate feature requests into product roadmap

Plan releases and upgrades

Review solution design plans
Provide guidance in mitigating impediments impacting the completion of Release/Sprint Goals

Develop and maintain, prioritized and manage backlog of user stories for implementation

Create and maintain the Product Backlog according to business value or ROI

Prioritize the features in the Backlog before Sprint and set Sprint goals

Plan and prioritize product feature backlog and development for the product

Provide backlog management, iteration planning, and elaboration of the user stories

Develop appropriately detailed specifications for product features so that it is clearly understood by the development teams

Act as an ambassador for the product internally and externally, and as the primary technical contact for queries related to the product

Develop product pricing and positioning strategies
Minimum Experience Level
10 years working experience (business or IT) in various roles, product, agile methodology, analysis, architecture.
Minimum of 6 years in a scrum or product owner type Analyst role
Required Qualification: 
Degree in a relevant Information Technology field

Product Owner Training Course (Formal/Informal) and Scrum or relevant training certificates
Essential Qualifications - NQF Level
Matric / Grade 12 / National Senior Certificate
Advanced Diplomas/National 1st Degrees
Declaration
 

Preference will be given to candidates from the underrepresented groups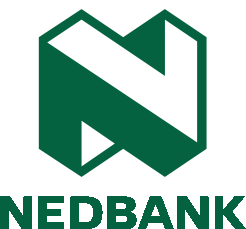 ---------------------------------------------------------------------------------------
Please contact the Nedbank Recruiting Team at +27 860 555 566
Apply now »